01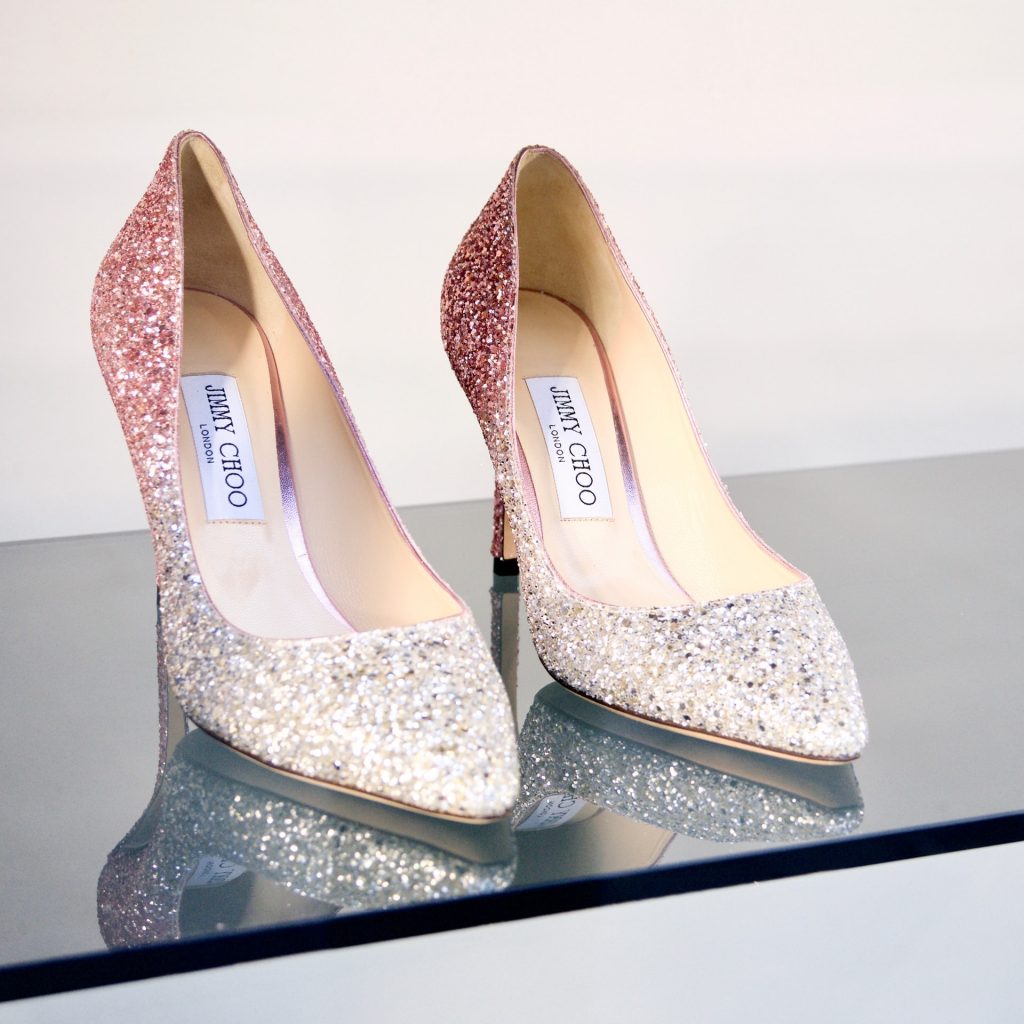 Mary Meeker's report on the State of the Web 2016 is here.
One key takeaway from the report, puts us right in the center of what is now becoming a major distinguishing factor for new-age retailers. It is about a San Francisco based retailer "Stitch Fix" and how they use data, not just from the user, but also data on the products they sell – they use 50-150 data points of their products, along with algorithms that determines the probability of the customer purchasing that product, leading to a 30% increase in revenues over other retailers that approach personalization only from a user data perspective.
You could find this on Slide 69, or below here: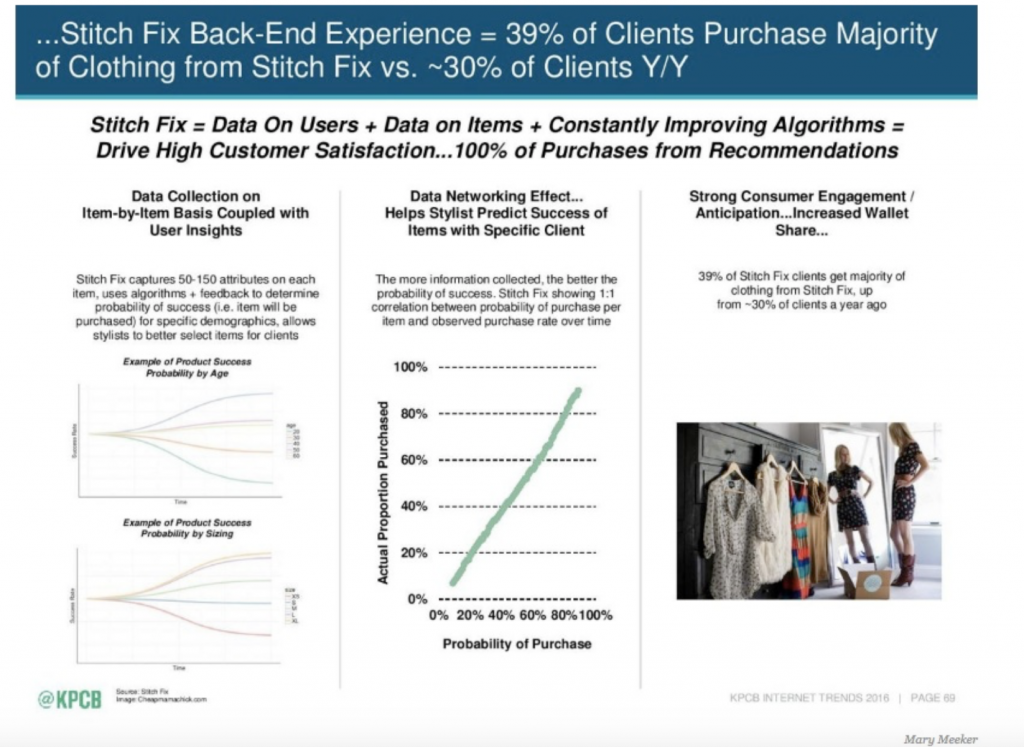 By approaching personalization from both, user data and product data perspectives, retailers drastically improve their conversion rates and hence, their revenues.
Mary Meeker's State of the Web Report & Infinite Analytics
We, at Infinite Analytics, approach personalization from both user perspective and product perspective. Our algorithms are able to break down the product into many attributes, that are also added as meta-data to the product catalog, leading to a higher precision in personalization, along with a higher precision in Product Search & Discovery.
A product image in the Product Catalog is broken down into color, shape, size, pattern, and hundreds of other attributes, that go into defining the product.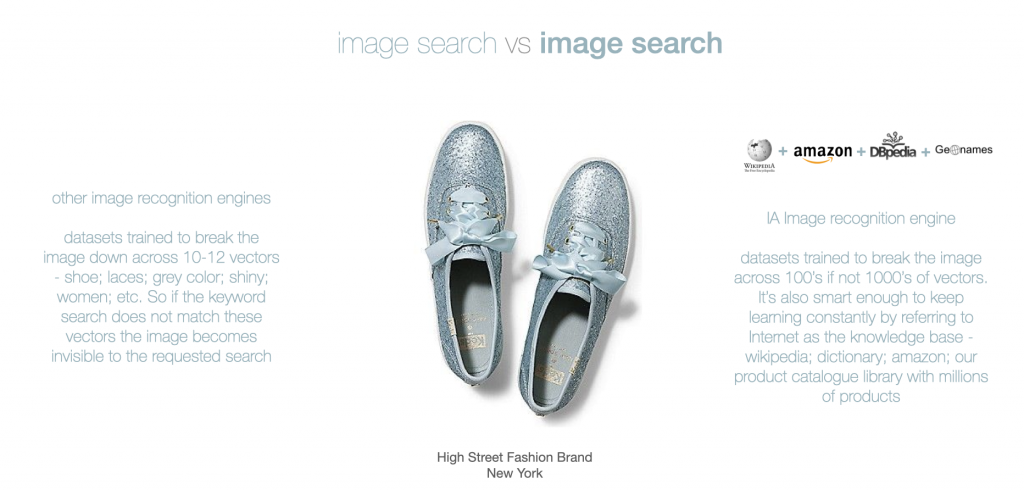 This approach also allows IA to effectively deal with the cold-start problem for new retailers. We have had this approach for the last year and a half, allowing us to achieve amazing results for our customers, as can be seen in some of our case studies.
Our product, thus, levels the playing field, when it comes to innovative technologies, in retail. With Amazon crushing the market, with its cutting edge technologies, our product vastly flattens the playing field for retailers to effectively compete with Amazon.
If you would like to know more about this, please feel free to reach out to us on contactus@infiniteanalytics.com
Jeff Jarvis is a US based journalist, professor, and an investor for over five decades. On his blog, Buzzmachine.com, the NYC insider tracks new media developments.
October 19, 2021
know more
Jeff Jarvis is a US based journalist, professor, and an investor for over five decades. On his blog, Buzzmachine.com, the NYC insider tracks new media developments.
October 17, 2021
know more
Jeff Jarvis is a US based journalist, professor, and an investor for over five decades. On his blog, Buzzmachine.com, the NYC insider tracks new media developments.
October 9, 2021
know more
Jeff Jarvis is a US based journalist, professor, and an investor for over five decades. On his blog, Buzzmachine.com, the NYC insider tracks new media developments.
October 7, 2021
know more